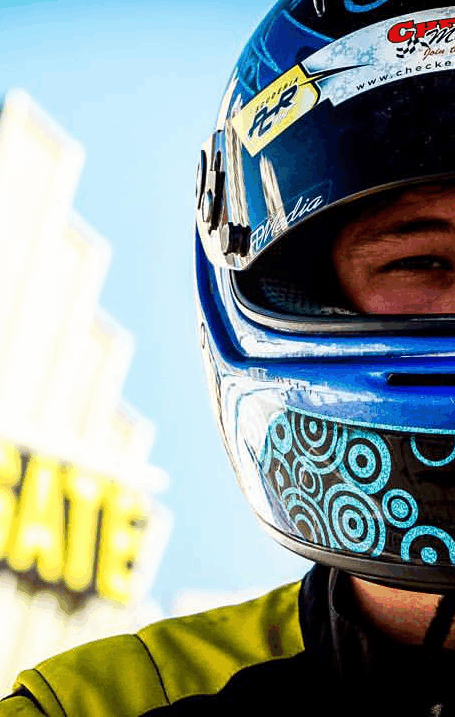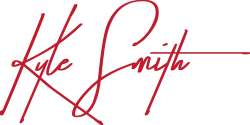 Kyle Smith
Young Professional with eight years experience at over 200 live sporting events in Operations, Event Management, Media and Marketing. Increased Sales, Email Response Rate and Social Media Impact at other roles.
STATE COLLEGE, PENNSYLVANIASPORTS MEDIA
PREVIOUS: CLOUD ENTERPRISE APPLICATIONS CONSULTANT AT ORACLE, TECHNICAL DIRECTOR AT PENN STATE INTERCOLLEGIATE ATHLETICS, OPERATIONS MANAGEMENT AT BRIDGESTONE, PUBLIC RELATIONS & SOCIAL MEDIA MANAGER AT CHECKERED MOTORSPORTS  View More
EDUCATION: PENNSYLVANIA STATE UNIVERSITY, MAIN-TAUNUS SCHULE  View More
Personal Details
Nationality:

American

Birthday:

 

October 28th, 1994

Marital:

Single
ABOUT ME
Thought this was a motorsports website? At one point it was! Today, I use it as my portfolio; although I still love racing and get out to a race track from time to time😉
To start, I am a detail-oriented, data-driven individual with over five years of brand management, media production, sales and operations management experience.  I specialize in the technology, financial services, retail, sports, manufacturing, and transportation sectors.  In addition, I have extensive international experience.
From an early age, I was always a "go-getter." I starting racing karts at the age of 8 and mowing lawns by 10. I would go on to have outstanding success in both cases, holding a local landscaping business for the better part of a decade while achieving domestic and international success on the race track.
Upon turning 16, I would turn to the challenging world of live sports production. It would not take long for me to move up the ranks, becoming Penn State Intercollegiate Athletics' sole wireless camera operator; an achievement I earned because of my desire to go above and beyond to shoot the best experiences at just the right moment.  During this time, I also worked hand-in-hand with the Penn State marketing team which helped spark my interest in marketing where I could blend my creativity with my business acumen.  Additional opportunities with Checkered Motorsports, PikMyKid and JK Moving Services continued to solidify my interest and experience in marketing.
All these experiences led me to ultimately study marketing in the Smeal College of Business at the Penn State. However, I couldn't just study one, two, or even three things.   Having lived in Germany during my senior year in high school, my interests in international topics led me to achieve a double major (Marketing and German Business) and double minor (Entrepreneurship and International Business) at Penn State.
Recently I had the opportunity abroad to work with Fanatec, the global market leader in high-end Sim Racing equipment, Fanatec is front and center in the rising world of eSports, being the supplier and sponsor of the Formula 1 eSports Series. As video games continue to grow and simulation software is laser scanned down to the millimeter, combining my love for digital technology with my passion for Motorsports is all but fitting. Along the way, I have achieved certifications in Systematic Dialog Selling, Google Adwords and Google Analytics in addition to graduating from Oracle's Sales & Partner Academy.
While the entirety of my education and experiences have developed me into the person I am today, I believe my entrepreneurship minor has taught me my most valuable skill; a relentless customer-centric focus.  I seek to optimize the customer experience whether via face-to-face in sales and support or on the back end through marketing analytics and website optimization all why helping achieve a sensible bottom line for both customer and whomever I represent.
Feel free to reach out, connect with my on LinkedIn or even call! I welcome any challenge or opportunity.
EXPERIENCE
From

March 2020
To

September 2020
8 MONTHS
Penn State Enterprise Project Management Office

STATE COLLEGE, PENNSYLVANIA
Marketing Communications Specialist
Developed informational resources; both internal and external for stakeholders (students, faculty, staff) on the latest LionPATH Student Information System offerings and updates.
Created and deployed a student satisfaction survey that generated 42% response rate. Quantified and analyzed results; delivered findings to project management executives for incorporation into software development roadmap
From

November 2019
To

March 2020
5 MONTHS
WPSU Penn State

STATE COLLEGE, PENNSYLVANIA
Sports Producer & Videographer
Similar to my role at Intercollegiate Athletics in prior years, worked with partner company WPSU to shoot, develop, and edit video to capture sporting events and other action. Flexible shifts, including weekends and evenings, depending on when events are scheduled to take place, including pre and post-production setup.
From

July 2019
To

October 2019
4 MONTHS
Endor AG | Fanatec

MUNICH, GERMANY
Interim Public Relations Manager
Work with social media influencers, news sources and high profile individuals to position our products on the right platform with the right personas
Promote and manage brand and media to ensure that search engines and reviews shed a good first impression to all interested
Handle incoming sponsorship, affiliate and review proposals as well as incoming complaints and request for help to ensure positive customer experience
From

May 2018
To

June 2019
1 YEAR, 1 MONTH
Oracle

BOSTON, MA
Cloud Enterprise Applications Consultant
Build sales pipeline by prospecting, making first contact and qualifying new upmarket ($2B+) clients via phone, e-mail and LinkedIn (social selling) for back office SaaS applications with a "go-to-market" strategy
Drive customer satisfaction and value by identifying and communicating opportunities for improved resource allocation support, strategy, and planning
Determine needs of targeted client base in order to develop and present complex solution proposals in support of the value proposition
From

October 2010
To

May 2018
7 YEARS, 8 MONTHS
Penn State Intercollegiate Athletics

UNIVERSITY PARK, PENNSYLVANIA
Technical Director | Camera Operator
Directed & maintained quality control for the broadcast of shows to up to 110,000 viewers with replays and highlights reaching millions
Trained and mentored new hires/interns (up to 60) per semester
Operated video switcher, replay, handheld and tripod mounted cameras for Jumbotron, stream and network TV productions of sporting events
Film and Edit highlight reels for GOPSUSPORTS.COM
From

May 2017
To

August 2017
4 MONTHS
Bridgestone

YOUNGSTOWN, OHIO
Operations Management Intern
Led Grassroots campaign, planned and managed sales event; used KPI's to double tire sales during the measurement period, resulting in the third highest weekend revenue of the year
Managed shop schedule and staff assigning resources in order to meet daily store demand
Project Management; managed all aspects of customer experience from initial intake to ultimate release of vehicle back ensuring all work was done according to specification

Simultaneously offering up-sell opportunities & recommendations, focusing on necessaries and safety first (i.e. brake work)
From

December 2009
To

August 2017
8 YEARS, 8 MONTHS
Checkered Motorsports & Checkered Express

YOUNGSTOWN, OHIO
Public Relations & Social Media Manager; Racing Driver; Mechanic
Implemented and managed team social media accounts and crafted Press Releases before and following events
Raced, tuned and developed PCR chassis line since 2009 internationally, accumulating numerous wins and championships, ranking 12th nationally in 2011

10 National Wins, 9 Runner Up Finishes, 25+ National Podiums and 9 Pole Positions as driver coach and mechanic with various drivers including

J.P. Southern Jr – 3 Time "Triple Crown" World Karting Association National Champion in 2014

At Racetrack: Oversaw preparation and tuning of a client's vehicle, along with offering advice and drive coaching to obtain better results
Away from Racetrack: Consult clients on what competitions to take place in, what engine or tires to use, among other variables
Performed day-to-day operations (of Checkered Express as well) in shop to prepare racing (and commercial truck) vehicles and transport vehicles to and from events
From

September 2016
To

January 2017
5 MONTHS
PikMyKid

UNIVERSITY PARK, PA
Marketing Intern
Analyze data to identify trends, generate reports and adjust campaigns as necessary to produce the most optimal ROI for SEO & Google Ads
Collaborate with on-site teams to enhance design, usability, content and conversion points of websites and web properties
From

May 2015
To

August 2015
4 MONTHS
JK Moving Services

Sterling, VA
Marketing Intern
Redistribution and creation of content through blogs, social media, and other forms of media
Prepared audits on competitor services and recommended course of action, helping promote lead generation
Interfaced with third party contractor to assist in search engine optimization
From

May 2007
To

August 2014
7 YEARS, 3 MONTHS
Kyle Smith Lawn Care

STATE COLLEGE, PENNSYLVANIA
Owner | Operator
Created and operated local lawn care business

Created, distributed and managed all advertising

Managed and maintained equipment and stock materials
EDUCATION
Pennsylvania State University
Bachelors of Science in Marketing
2013-2018
Pennsylvania State University
Bachelors of Science in German Business
2013-2018
Pennsylvania State University
International Business Minor
2013-2018
Pennsylvania State University
Entrepreneurship Minor
2013-2018
Main-Taunus Schule
Gymnasium Abitur
2012-2013
TECHNICAL SKILLS
SEARCH ENGINE OPTIMIZATION
LANGUAGES
English: 

Native
German: 

Professional
Russian: 

Basic
RECOMMENDATIONS
I am writing to wholeheartedly endorse Kyle Smith. Kyle was brought into my Firestone Complete Auto Care as an Operations Management Intern and by the end of the summer, we wanted to keep him from returning to school!

Kyle would work front office operations under my supervision. This would entail helping customer from beginning to close, communicating with the technician and 3rd party vendors in the process. In addition, inventory & stock management was also a responsibility Kyle was entrusted with. With a background in motorsports, Kyle knew how to turn a wrench so he was able to assist the technicians working on the vehicles as well if needed. Kyle is a quick learner, energetic, and hardworking.

Kyle is also very flexible and eager to take on new challenges. For example, during the busy summer season Kyle would take on any additional responsibilities if asked and made an immediate and positive impression on everyone, including the technicians.

I'm convinced Kyle Smith will be as great an asset to your company as was to ours. Please feel free to contact me if you'd like any additional information.
I strongly recommend my colleague, Kyle Smith. I have had the pleasure of working alongside him for over eight years in motorsports, where he was been entrusted with a great deal of responsibility. From driving to tuning vehicles, Kyle would do it all. In addition, he started out social media platforms and took our public relations & marketing the next level.

I have had the opportunity to observe Kyle's professional skills as well as interpersonal style. He is consistently pleasant, and takes on all assignments with enthusiasm and dedication. I wish that all my employees had his attitude.

Regardless of deadlines or other pressure, Kyle always delivers. His superior organizational skills make him the consummate multi-tasker.

While I surely miss seeing Kyle around the shop, he has earned the opportunity to further his career at your firm.
PHILANTHROPY
Exchange Student & Food Drive Coordinator
As an ambassador and exchange student I enhanced my ability to act independently and communicate cross culturally through work both in and out of the classroom while attending German Gymnasium.
Upon returning stateside I led food market donation efforts, feeding 3-5 families per week.
Assistant Softball Coordinator
I managed. assigned and facilitated tasks to volunteers between all venues, but primarily for softball.
Prior to events I would take place in bi-monthly board meetings to manage year round efforts & to prepare for the summer games.
When the summer games came to town, I would also personally prepare housing facilities for Olympians.
THON Fundraising Committee
While we were only able to raise funds from October till Febuary, the committee was hard at work all year round planning fundraising events, which I would lead come when the fundraising time period would open, to raise $320,000+ annually for pediatric cancer.
In addition, Alpha Tau Omega and Zeta Tau Alpha have been the #1 fundraising Greek organization in the world for 25+ years, using THON for year-round recruitment efforts.